Marking Flags - Flag Mark®
Ref.: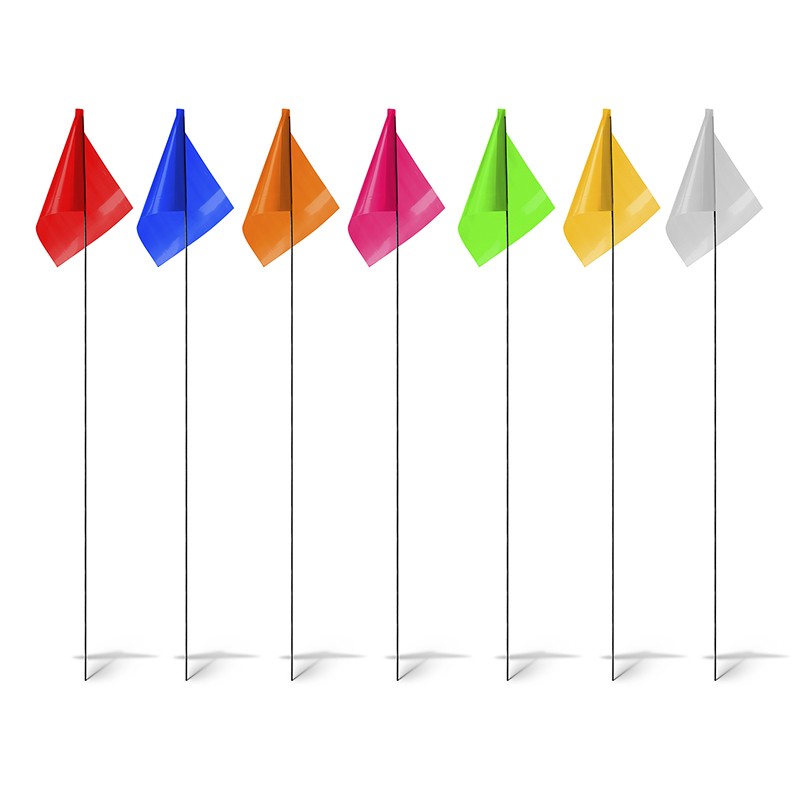  
Marking Flags - Flag Mark®
Ref.:
Flags for marking works and sporting events. Highly visible, lightweight, reusable and easy to transport. They are the perfect complement to the trig-a-cap® marking paint.

* for professional users only.
Delivery:

Secure Online Payment

Customer Guaranteed Satisfaction
Marking flags:

- Easy to transport.
- Lightweight.
- Colors that are highly visible at distance.
- 2 sizes available: 76 cm or 53 cm height.
- 7 colors available: Yellow, White, Fluo Red, Fluo Pink, Fluo Blue, Fluo Orange and Fluo Green.

Use and application:
Flags to identify and delimit work. Also used for marking races, golf courses, sporting events, gardening, plant nurseries.
Delivery Charges:
- If the order is under £450 the delivery charge is £16.78
- Free shipping if the order is over £450 excl. VAT

More about the Shipping